Refero provides a platform of engagement across public services via video and voice technology.
Refero's technology helps patients better communicate with clinicians and enables students to get the mental and physical support they need from their GP.
It provides a platform of engagement for vulnerable children and adults, connecting them with their support networks via an app.
Refero aims to provide better health and social care outcomes for citizen while easing the strain on public service providers.
IHM Event: GameChanger with St Helens & Knowsley NHS Trust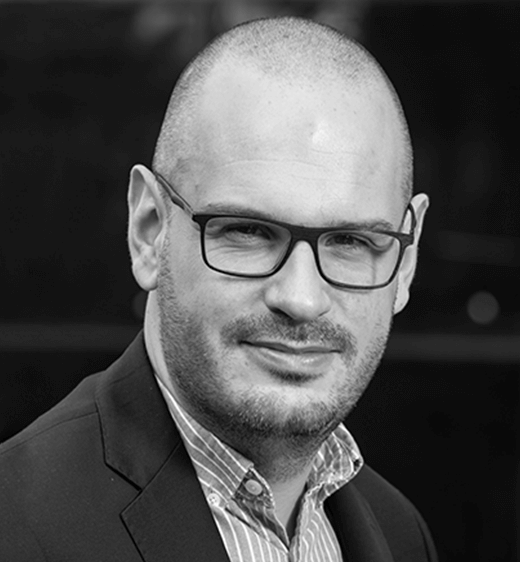 Dan Worman
Executive Director at Cinos & CEO of Refero
On November 13th, 2019 the Institute of Healthcare Management delivered their latest GameChanger event at St Helens & Knowsley NHS Trust. The event explored the Trust's sensational approach of harnessing novel telehealth systems to drive major efficiencies.

Dan Worman, Executive Director at Cinos and CEO of Refero sat on a panel which included the St Helens & Knowsley management team, technology supplier Cisco and the incisive Roy Lilley in the chair.

From slashing outpatient no shows in stroke rehabilitation to dramatically reducing community nurse travel miles, the panel discussed how Refero has delivered major efficiencies and the wider implications this has for other NHS Trusts.

Interested to learn more about Refero and the efficiencies it can bring to your organisation?

Follow the link below to get in touch with our team today.
Refero – the technology that connects patients, clinicians and systems together
Refero's platform of engagement is based on software and communication solutions which provides customers with ways to connect existing health and social care systems together. They create better ways for information to flow between clinicians and the people who need their help and support.
Refero joins the dots and fills in the white space between the software and systems that health and social care currently uses – such as Systems of Record, EPR and PAS – without destabilising their integrity. It enables information from these systems to digitally flow between clinicians and social care professionals. They can then make stronger, more informed care pathway decisions for the benefit of patients.
Refero also establishes video, chat, and voice communication channels for patients and professionals which create more choice on how they can connect.
What Refero can offer you:
Video and telephone
consultations
One to many
connectability
Self help &
symptoms checkers
Refero provides a platform of engagement and collaboration across public services via video and voice technology.
It is the digital connectivity behind better engagement between healthcare provider and client, bridging the gaps between health and social care providers, and between healthcare and education – joining the dots using digital and video technology.
| | Our secure, highly scalable NHS approved system increases engagement between provider and citizen. It is simply accessed online via a web portal or smartphone and tablet applications, across any legacy systems you may have. | |
| --- | --- | --- |
Here's what our customers think